Galvanic Isolator LSP-IA1: A Must-Have for Industrial Applications
The Galvanic Isolator LSP-IA1 is an indispensable tool in the industrial sector, serving as a reliable bridge between transmitters and processing units, especially Programmable Logic Controllers (PLCs). It's not just an isolator; it's a Galvanic Isolator for PLCs, ensuring the integrity of 0(4)-20mA analog signals and mitigating the impact of interferences and ground potential differences. This feature is crucial for PLCs, where signal precision is of utmost importance.
Robust Design and Installation
Built to withstand diverse industrial environments, the LSP-IA1 is encased in an IP40 case for protection. Its robust design ensures it can function optimally even in challenging conditions. The device is designed for TS-35 DIN rail mounting, facilitating straightforward installation.
Galvanic Isolation for Automation Systems
In the realm of automation systems, the LSP-IA1 plays a pivotal role. It provides Galvanic Isolation, ensuring smooth and uninterrupted operations. By isolating the input, output, and power supply from each other, it minimizes potential differences that could disrupt system performance.
Precision and User-Friendly Features
The LSP-IA1 comes factory calibrated, ensuring +/-0.1% accuracy. This precision makes it a reliable choice for industries where even the slightest deviation can have significant consequences. The Galvanic Isolator is user-friendly, featuring screw terminals for easy connections and a power indicator LED for quick status checks. It operates on a supply voltage of 24VDC, further enhancing its utility.
Three-Way Isolation and 3500VDC Isolation
The LSP-IA1 offers three-way isolation, separating the input, output, and power supply. It also provides 3500VDC isolation, further enhancing its reliability in industrial applications.
European Quality
The LSP-IA1 is made in the EU, adhering to stringent quality standards. This ensures its durability and reliability in various industrial settings.
In summary, the Galvanic Isolator LSP-IA1 is a vital component in any industrial setup. Its robust design, precision, and user-friendly features make it an essential tool for maintaining signal integrity in PLCs and ensuring smooth operations in automation systems. It's not just a tool; it's a solution designed to make industrial operations more efficient and reliable.
Example: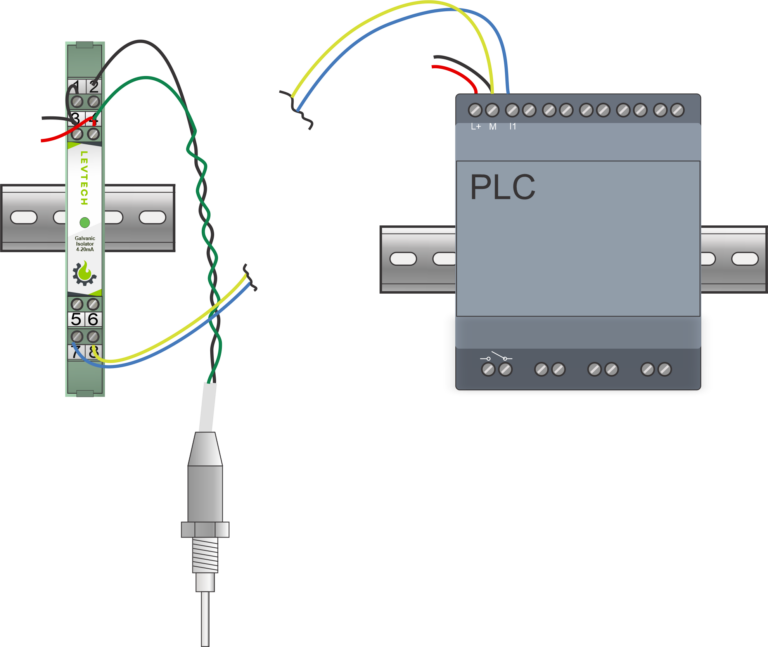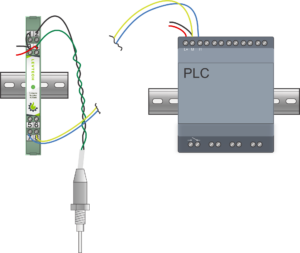 If you have a 0-10V or 0-5V analog signal, try our Galvanic 0-10V or 0-5V Isolator instead.