Our Temperature Transmitter is designed to deliver standardized signals. The signal output of 2-10V directly corresponds with the measured temperature profile of a connected temperature sensor. With compatibility for both 3-wire and 2-wire Pt100 or Pt1000 temperature sensors, this versatile transmitter is apt for various industrial applications.
Boasting a DIN rail mountable enclosure, the installation in electrical cabinets is a breeze. The transmitter needs a 24V DC power supply. This also helps to simplify the integration with the existing system.
We offer different types of transmitters you can select based on your requirements:
| | | |
| --- | --- | --- |
| Order Code | Input | Output |
| | | |
| LSP-TST-100-210 | Pt100 | 2-10V |
| | | |
| LSP-TST-000-210 | Pt1000 | 2-10V |
Key Features
 Input from RTD type Pt100 or Pt1000
Linearised 

2-10V

 output 

TS-35 DIN rail mounting for ease of installation
Accuracy within +/-0.1%
Protected with an IP40 case
Straightforward screw terminals
User-friendly and easy to operate
24V DC power supply
Wiring example:
For instance, if you are using a Pt100 temperature sensor to monitor the temperature in a water tank, and need to control the tank's heater via a Programmable Logic Controller (PLC), our transmitter is an ideal solution. Our device transmits the measured temperature values to the PLC using a 2-10V signal. In this setup, a 2V signal equates to a -15°C temperature reading, and a 10V signal aligns with a 150°C temperature. Hence, our temperature transmitter ensures precise control of your heating applications, offering ease of use and superior performance.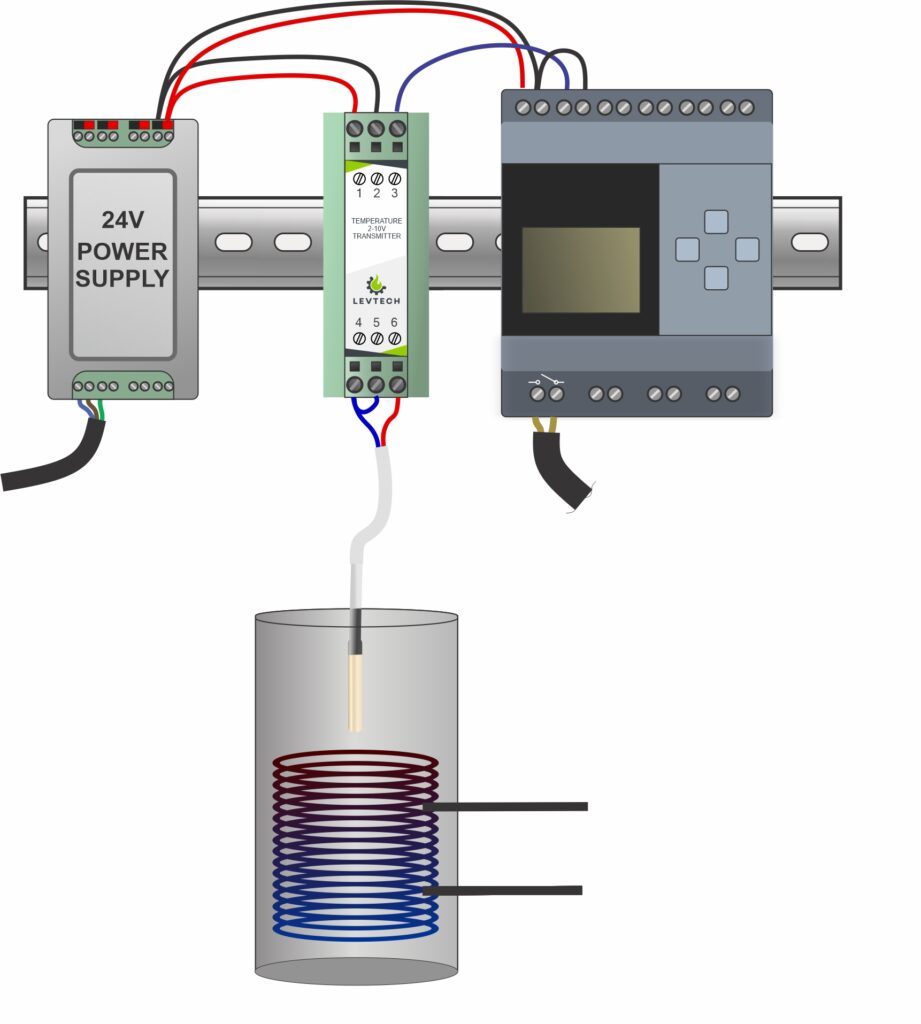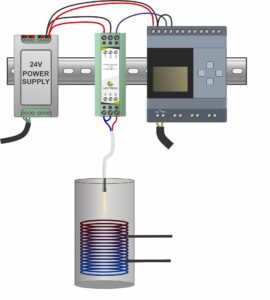 If you believe our device might not fit just right where you want to place it, check out our Slim 4-20mA Temperature Transmitter for optimal placement or our Pt1000 temperature sensor.